I found a fossil in my garden.
I have no idea what it is.
Thought it was a strange shape stone and put it on one side.
A week later looked again and I think it may be a fossil.
You only have to dig a foot down and you hit thick clay in my garden.
I found it about 6 or 7 inches down in the clay.
I have been doing some research and found the clay in my garden come from the Cretaceous period.
Any Idea what it is??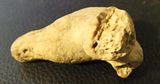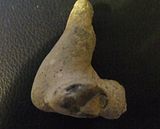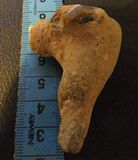 Any help would be great..