According to a website I came across online, Attleboro has a few sites that have fossils inside of a red slate/silt stone matrix. This area is also the home of one of the oldest fossil impressions of an insect. I decided to go to one of the locations, Hoppin Hill reservoir. Alas, not much was found here. Whether it has already been picked over, or I was just in the wrong area I'm not sure. I decided that while I was in the area, I might as well hit up some of the local stores in the area. As I was driving, I came across an area on the side of the road that was an exposed outcropping of said red slate/silt stone. The following are photos of some of my finds. Whether these are or are not fossils I'm not sure, but are still some interesting finds in my opinion.
1. This one almost looks like some form of reed or other plant like stem. The actual impression broke off from the main stone, and you can see the inverse of said impression.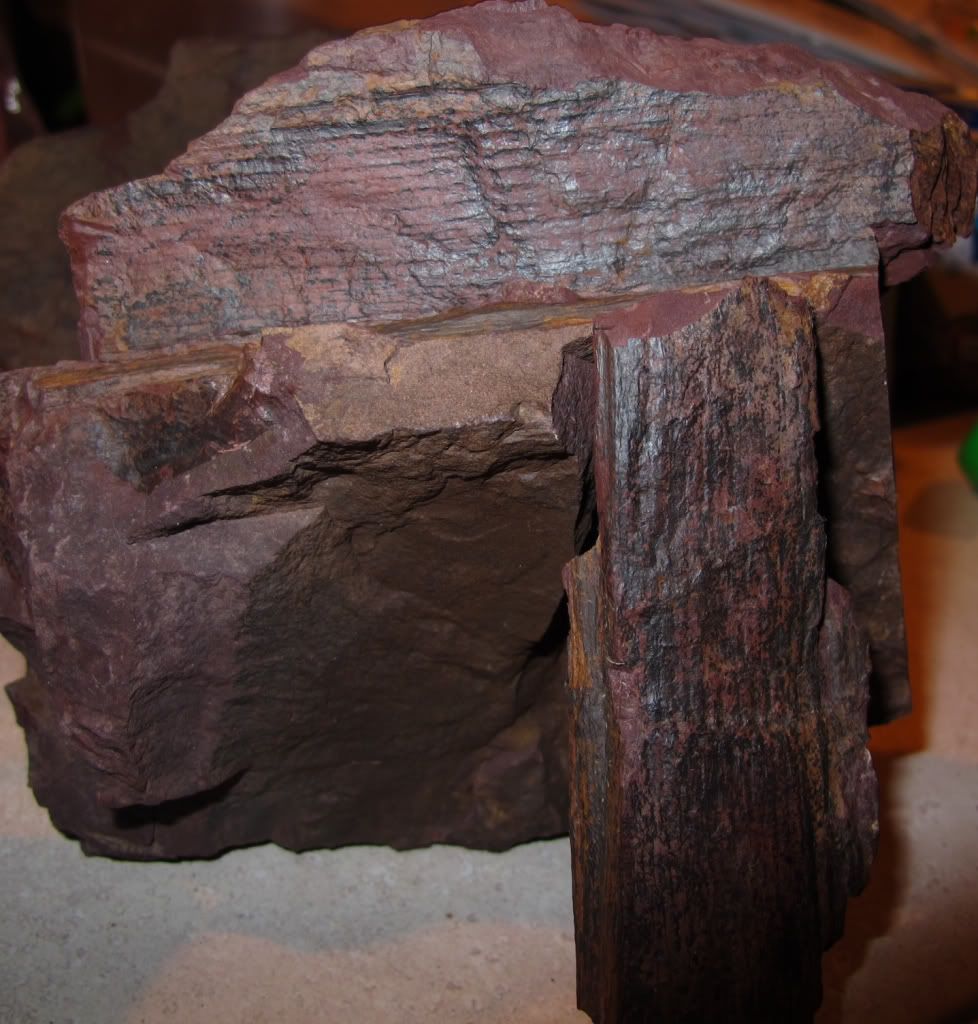 2. More interested in the impression rather than the discoloration which looks more like some form of crystalline formation.
A few more interesting impressions.
3.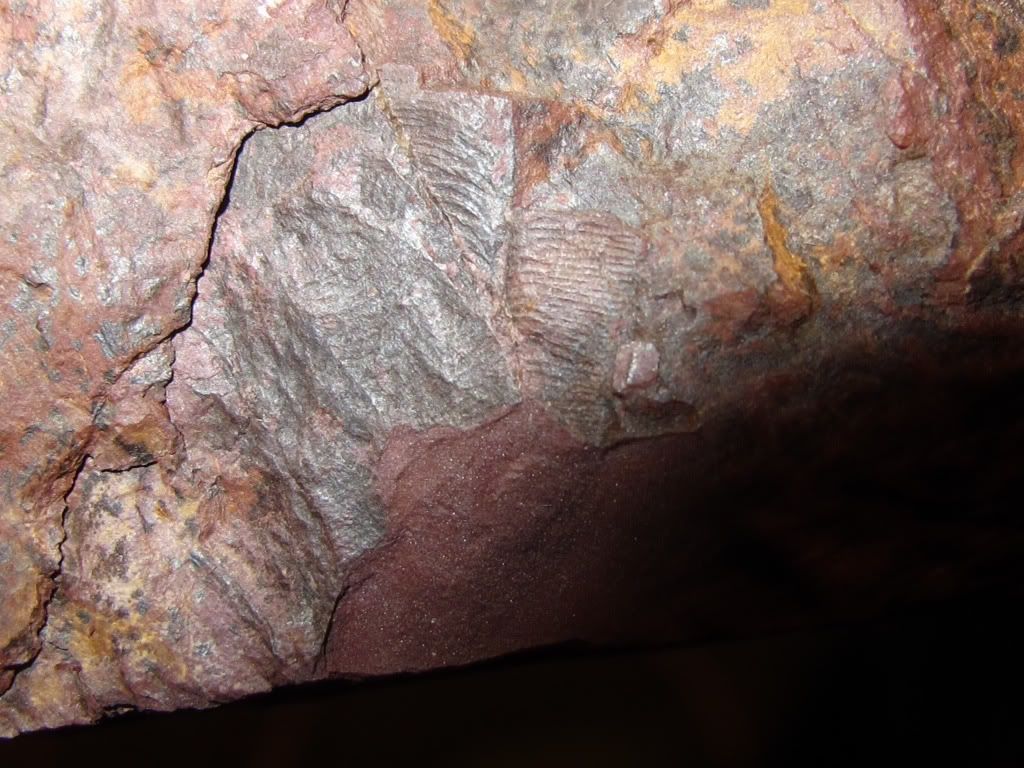 4.
5. Now this one is rather odd looking. Not quite sure what to make of it, but kind of interesting looking.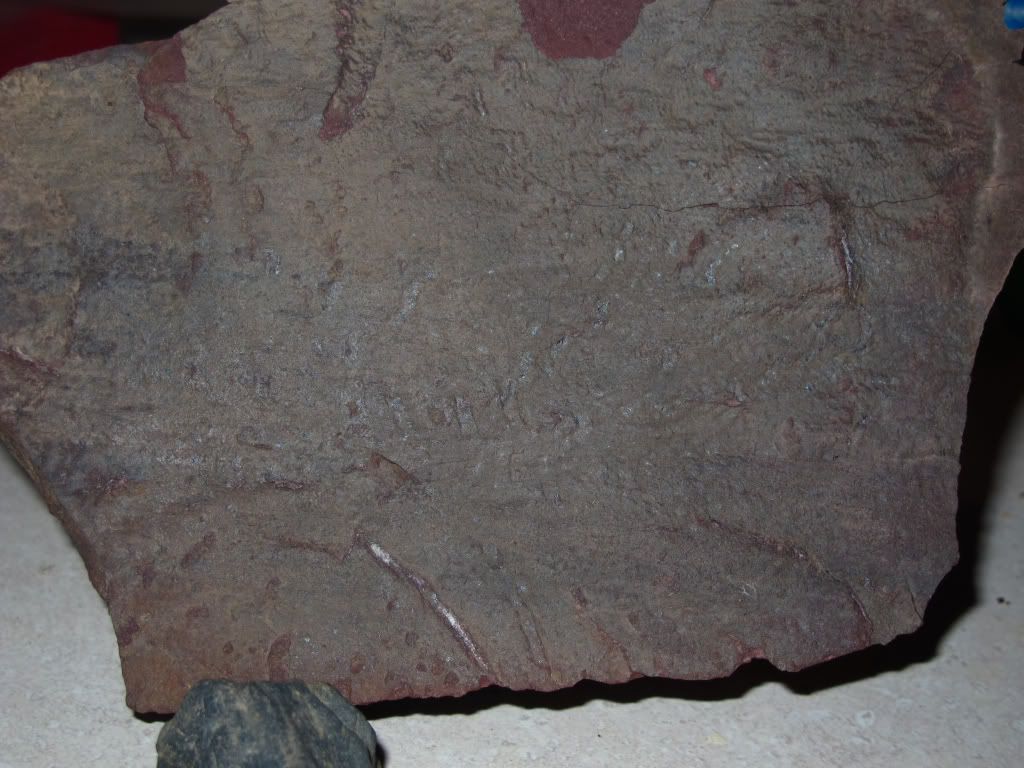 6. This one just struck me as very interesting. It almost looks like some type of slate geode! Lol
At any rate, I definitely plan on going back to this site again as so far it has yielded my most intresting finds so far.... Now just to find some trilobites! Lol