Everyone seems to enjoy the In Situ pics (including myself) so I have been taking some recently. Most of the pictures were taken the day after a heavy rain in Summerville last week. The rain really helped wash out new teeth and move some of the foliage around, uncovering teeth that had already been washed out. I really enjoy these because the material and colors vary in different areas and different creeks.
Hemi AND Vertebrae
There's actually more than one in this pic
Meg fragment
Big Tooth
Angustidens
The two previous teeth. They are both heart breakers!
My best find! It was so hard to take a picture before I picked it up. I was so excited I didn't even bother making sure I had a good picture, hence, my finger.
The Angustidens from the previous picture. 2.5"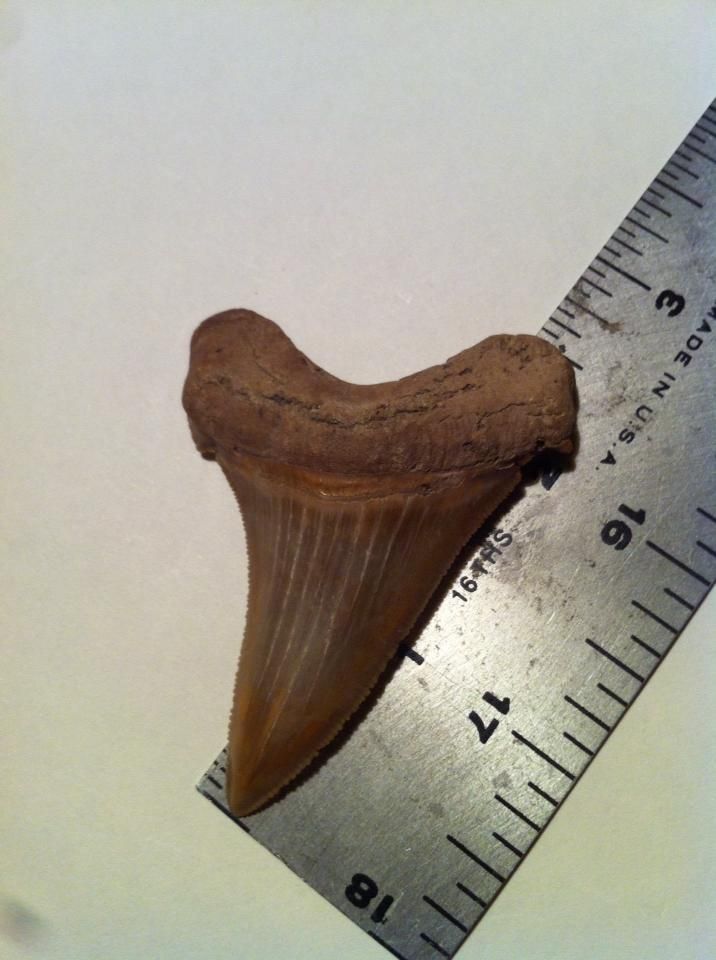 Two together
Another two together